New York Building by Day
Images below that have a copper icon in the lower right corner have a present-day counterpoint which you may view by clicking.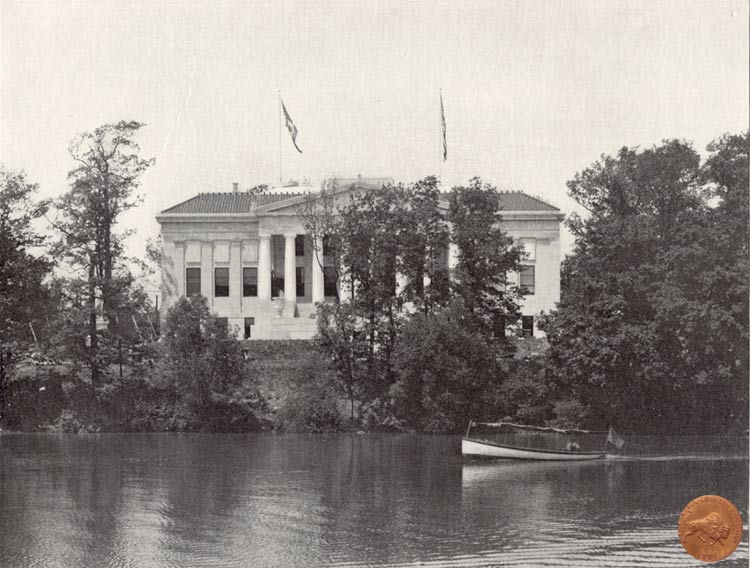 Looking from the Park Lake at the South Portico.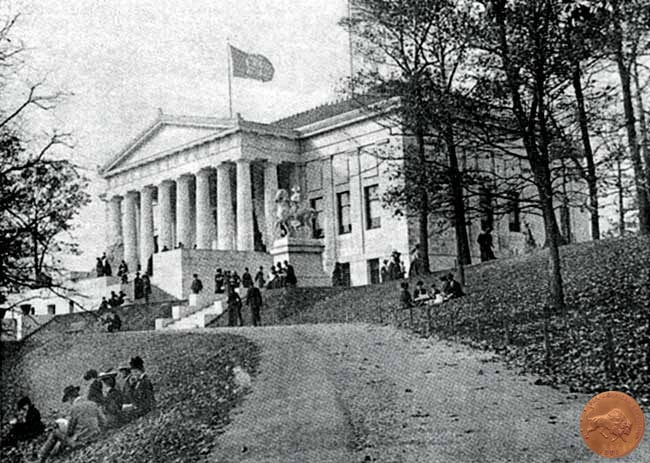 The path leading to the South Portico entrance on a busy day.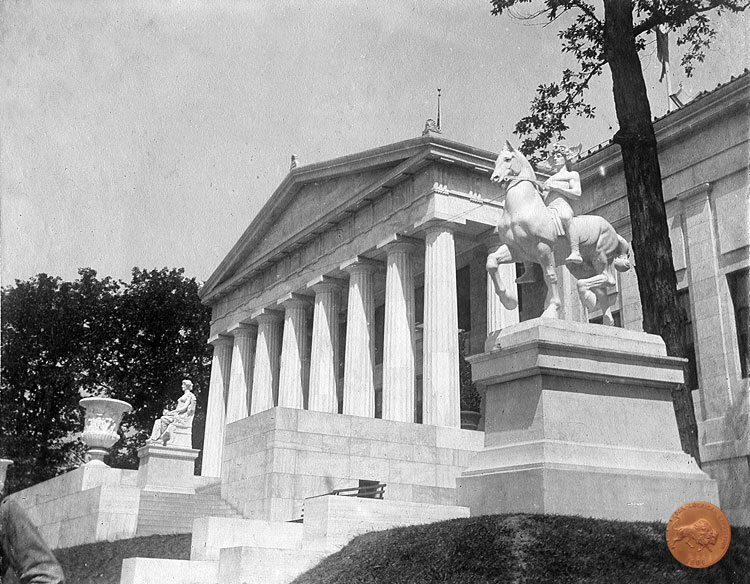 Close view of the South Portico showing plaster sculptures. Foreground: Progress (Hendrick C. Andersen). Left center: Intelligence (Edwin F. Elwell)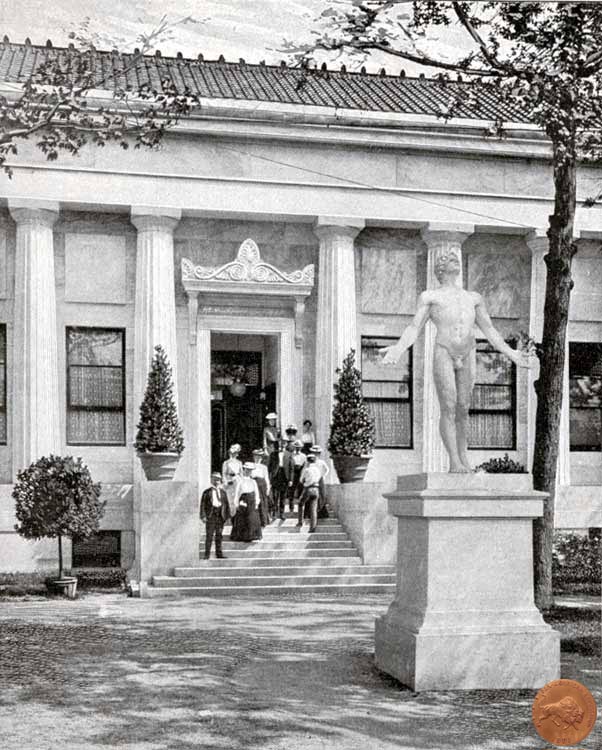 The north entrance, facing Elmwood Avenue. More on this plaster statue here.

Visitor snapshot

September 5, 1901, President McKinley leaving after the luncheon in his honor. Here is the menu.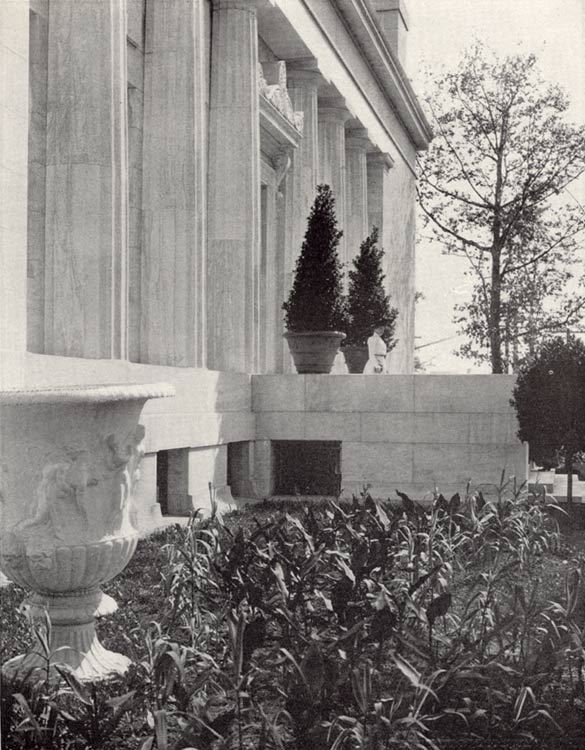 Side view of the north entrance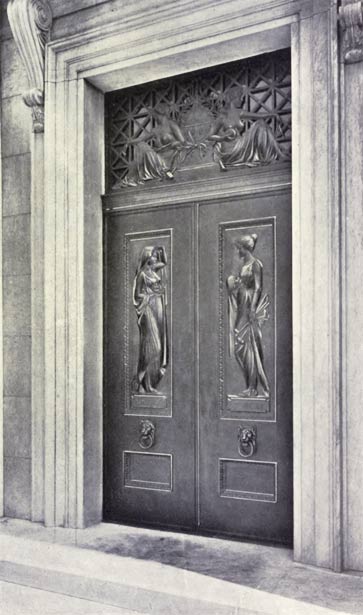 The bronze doors on the north side, donated by the president
of the Buffalo Historical Society, Andrew Langdon. They cost $7,000.